What is augmented reality and how can it change the home improvement industry?
In recent years, augmented reality has attracted a lot of excitement in the tech world, sparking the imaginations of many business owners. Andrew Clear, COO and Co-founder of tech start-up Augmented Reality Creations, shares how the company's AR app is set to transform the home improvement industry…
The excitement around augmented reality over recent years is easy to understand – after all, this is a technology that allows us to blend the digital with the physical and enhance our senses with seemingly super-human capabilities.
While virtual reality involves computer-generated environments that we can interact with, augmented reality takes this a step further by using technology to superimpose information such as sounds, images and text onto the world we see, adding to the reality we would ordinarily see rather than replacing it.
AR lets us see the real world in front of us – a tree in the park or a child playing football – with a digital augmentation overlaid onto it. For example, a leopard might be seen sat in the tree, while the child might kick his football past an alien spacecraft on his way to score a goal.
It's one of the biggest tech trends out there right now, and AR is already being used in a number of sectors including education, entertainment and retail.
It's used by navigation systems to superimpose a route over the live view of the road, by military pilots to project altitude, speed and other data on their helmet visors, and even by surgeons to project 3D organs to aid them during complicated medical procedures.
AR is playing an increasing role in our daily lives, and now, thanks to a new intuitive app, it's set to transform the home improvement industry.
Step into the future
Developed by tech start-up Augmented Reality Creations (ARC), InPlace is an AR app that allows homeowners to re-imagine their living spaces, using their smartphone to place explorable virtual conservatory designs in their gardens or attached to their homes to get a feel of where they would end up and what they would look like in real life.
As a result, installers are able to enhance their sales visits by offering their customers a unique way to make quick, well-informed decisions on their home improvement options.
ARC COO and Co-founder Andrew Clear comments: "By offering this technology to their customers, installers can build with the confidence that their customers are happy with their plans, and ultimately grow their conversion rates and increase their profit margins.
"The conservatory market is booming, and for installers, InPlace could have a huge impact on business – no longer having to rely on computer drawings or generic brochure illustrations to make a sale, they'll set themselves apart from their competitors and really step into the future of the home improvement industry."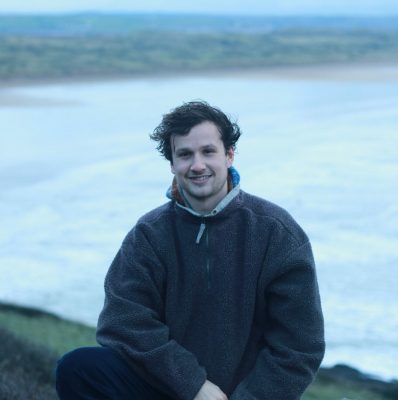 Simple and secure
Developed by Andrew and fellow computer science experts Zack Tuff and Kristian Woolhouse, InPlace is extremely straightforward and user-friendly.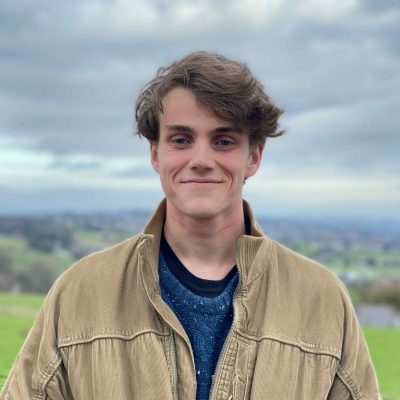 Installers simply design their conservatory using their existing software, then upload this design onto the ARC system on the company's website.
A unique project code is then generated, which can be entered into the free InPlace app and used by either the homeowner or the installer during a sales visit for secure augmented reality viewing.
This project code also allows installers to secure their designs, preventing clients from passing them on to potential competitors.
But it's not just on a customer's property that InPlace can help make a sale – installers can also use the app in their showrooms to upload and project a limitless number of conservatories, allowing visitors to their showroom to virtually explore their designs.
"Even with very limited space, installers can really benefit from this software, demonstrating several conservatory designs to many potential customers at a time, ultimately increasing their sales rates at very little cost," Andrew explains.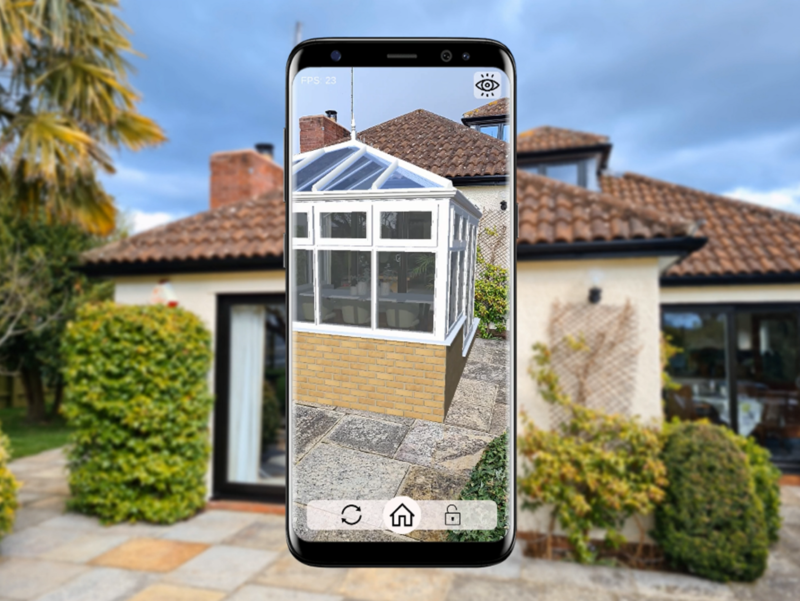 The way forward
AR might have already made its mark on many major industries, but it's only just beginning within the home improvement industry, and InPlace is a true pioneer.
"Businesses are constantly on the lookout for ways to transform how they operate, and with InPlace, we've created something that allows those in the conservatory sector to really engage with their customers, making them feel as though you've taken the time to make their experience with you as unique as possible, rather than simply offering a one-size-fits-all approach," says Andrew.
"AR has revolutionised the way in which people interact with their surroundings, creating an immersive user experience that for installers, opens up many possibilities for their business to grow.
"As a simple, easy to use app, InPlace enables installers, home improvement firms and architects to give their customers a much better experience, improving sales conversion rates, and transforming the way in which the modern home improvement industry works."