Andy Clear, COO and Co-founder of Augmented Reality Creations (ARC) shares how ARC Design, the company's new tech innovation, is set to transform the conservatory market…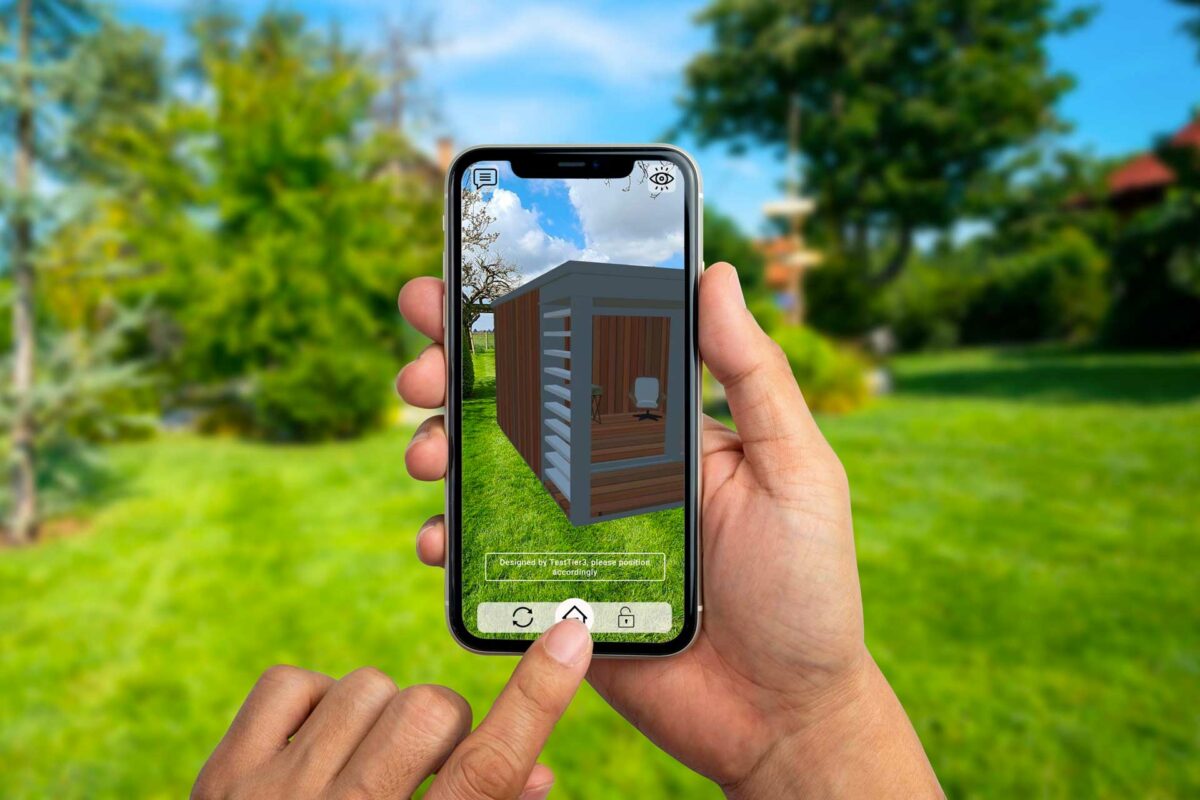 With house prices at an all-time high, today's homeowners are much more likely to improve their homes than put their property on the market, while a rising trend of permanent home working has also boosted the need for home improvements as Brits invest in transforming their working spaces.
As a result, the industry has seen a huge spike in demand for things like garden rooms and extensions, but by far one of the most popular home improvement investments is a conservatory.
It's no surprise then that there are over 9,000 conservatory installers across the UK – but of course that also means that competition is tough.
In today's market, with technology at our fingertips, it's become more difficult for installers to sell conservatories using generic images from a brochure or online – thanks to smartphones and access to websites like Pinterest, homeowners understand the market better than ever, meaning they're less likely to commit to a big investment without first clearly seeing the value of their purchase.
As a result, more and more installers are looking for new, modern ways to help them win more sales, and that's where ARC Design comes in.
Created by AR tech company Augmented Reality Creations (ARC), ARC Design is a web-based 3D design and visualisation software which allows homeowners to easily design their own conservatory within an installer's website, request a quote, and then use the unique augmented reality features to view their design while walking around their garden.
And, after significant backing from investment firm Knightstone Capital, headed up by Purplex Marketing founder Andrew Scott, the new technology is set to take the conservatory market by storm.
With ARC Design, potential customers can design their dream conservatory directly within an installer's website, choosing their preferred style, shape, and materials, as well as doors, windows, roof, and any other decorative extras.
Once they've finalised their design, customers have two choices – they can either submit their design to the installer to get an informed quote, or they can use the innovative augmented reality software of ARC Design to project a virtual, explorable, life-size 3D model of their conservatory onto their home via a smartphone or tablet, allowing them to visualise and explore where it would end up in real life.
ARC COO and Co-founder Andy Clear comments: "Unlike other conservatory design software, ARC Design requires no training for use by sales reps – the software has been crucially designed for use by homeowners with no previous design experience or product knowledge.
"Sitting within an installer's website, ARC Design enables homeowners to play with their options on their own time, not the installer's, further enabling the acceleration of in-house sales calls on any smart device."
Key benefits
ARC Design improves conservatory sales performance in three key areas: sales speed, sales price, and lead generation.
Andy explains: "Browsing web traffic is a huge and often untapped source of clients. With ARC Design, customers are hooked in on an installer's website with a simple and engaging design experience.
"They play with, and educate themselves about, their options, and the time spent doing so is fully associated with an installer's brand, positioning that installer as a frontrunner for the installation.
"All the homeowner's design preferences and contact details are automatically delivered to the installer, eliminating the frustrating back and forth process between clients and sales reps.
"A sales rep's first interaction with a prospect can then be highly informed and enable easy demonstration of expertise, giving a faster route to sale and opening the door for a higher price."
For word of mouth and other more traditional leads, ARC Design is in a league of its own.
Installers can send links for pre-configured designs to potential customers to explore at their own leisure, meaning when a house call is necessary, the experience is accelerated with rapid designing and cutting edge augmented reality walkthroughs.
ARC Design's instant augmented reality visualisations can place a conservatory on to any house, allowing clients to explore their new space to scale and in lifelike detail.
Andy concludes: "With ARC Design, conservatory installers can add a real wow factor to their sales visits, giving potential customers more control over their investments, increasing their conversion rates and potentially growing their business.
"The software is set to revolutionise the conservatory market, helping installers grow and improve as we move towards a new digital world.
"The installer with the best sales experience will always command the highest prices – upgrade yours with ARC Design today."