Here at ARC we have been creating and innovating augmented reality software for the home improvement industry for the last two years. Our latest innovation rolls your requests for design and sales software into one tool, ARC Design. The main benefit of this software is to enable sales at higher value, and upsell on clients waiting for their home improvement. Other top benefits of your new conservatory designer include:
Fully web-based – your site, any device, anywhere
Rapid photorealistic 3D modelling
Intuitive menu-based design – no training needed for use by you or your customers
Augmented Reality exploration on a client's home
Augmented Reality showroom alternative/expansion
Inhouse lead education and capture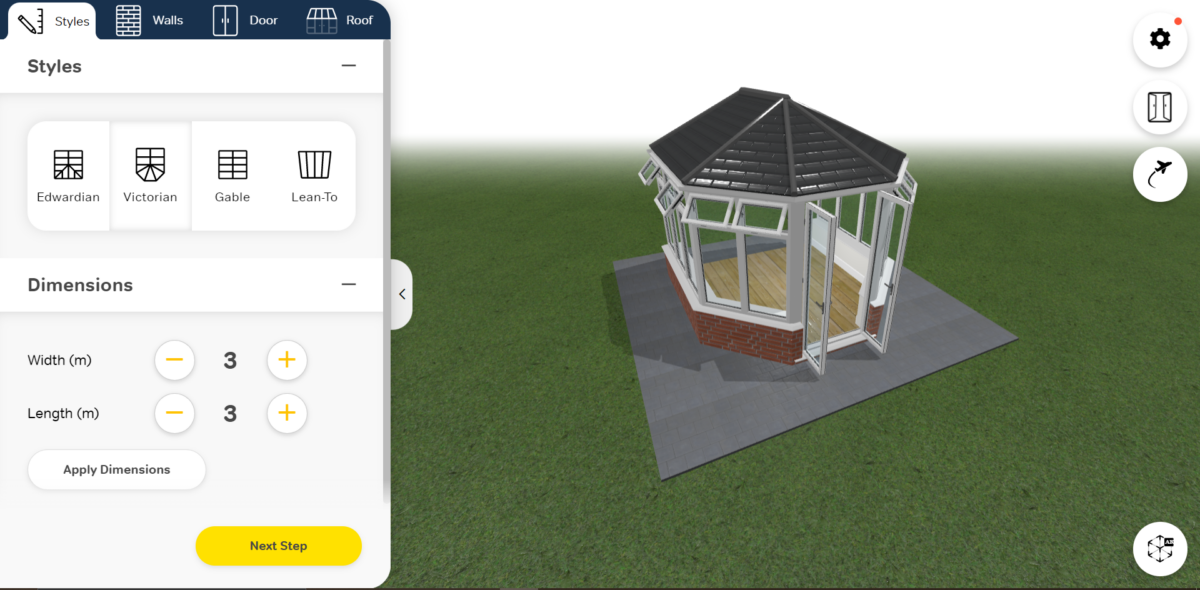 Firstly, thank you…
…to all the companies that have worked with us through the last year and the development of this software. Without you, we wouldn't know that high quality models to impress clients is a priority but that your sales teams were sick of learning new complex software. We wouldn't know the power of selling on house calls, and that a tool you could use to design a conservatory in less than a minute would be so useful. We wouldn't have appreciated the cost of a showroom or understood that few people know the difference between a French and a Patio door, let alone their Victorians from their Edwardians.
And secondly, hello…
…to all of the companies and industry leaders we hope to meet in 2022. We want ARC Design to have a home across the spectrum of installation companies. Whether your company sells one or two conservatories a year or you sell one or two a day ARC Design can adapt to your needs. The name of the game is simplicity and functionality, and if a feature is important to you or you think it utterly useless, we would love to know! Get in touch to find out about us at ARC and the only web-based conservatory designer.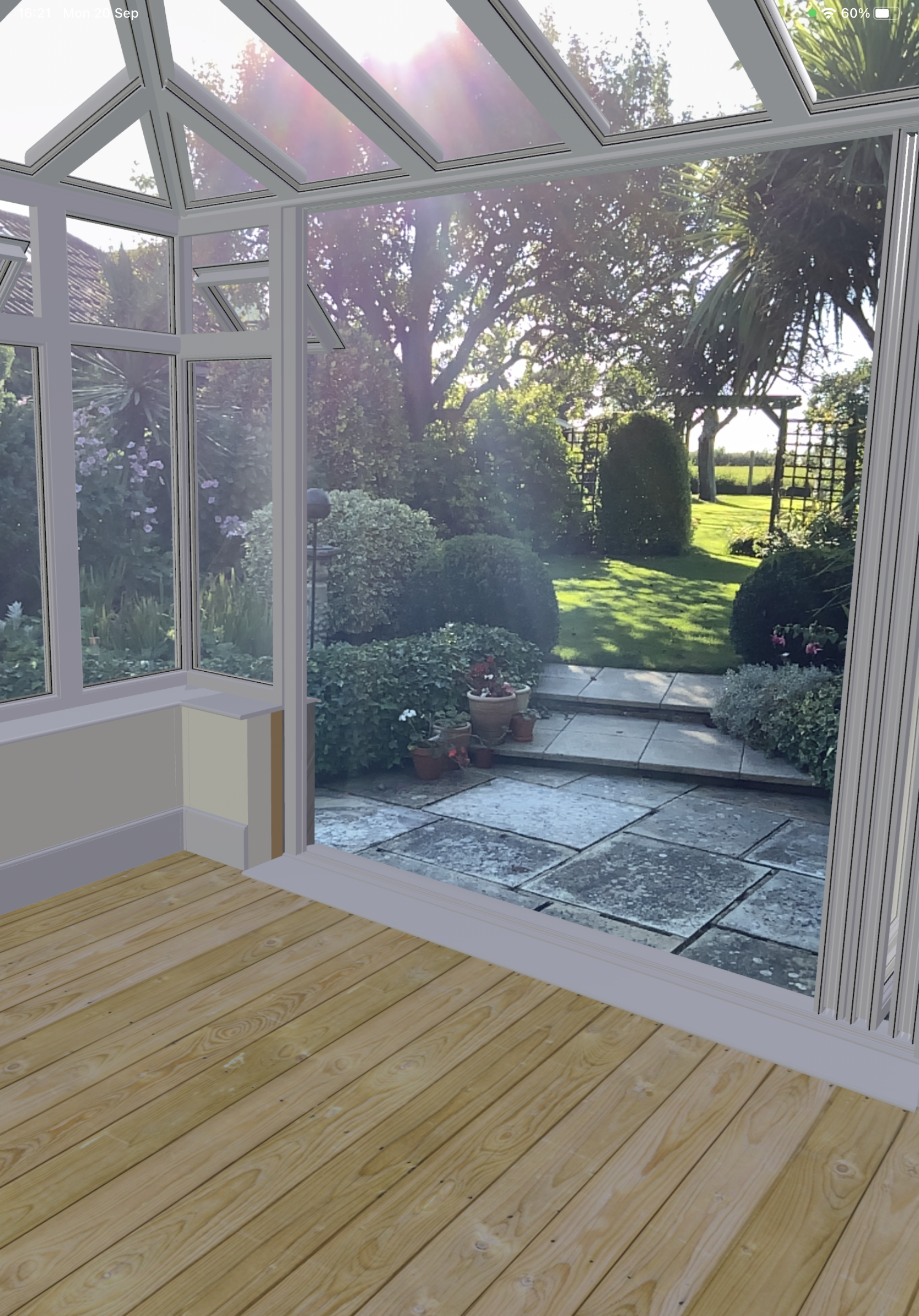 Augmented Reality
Augmented Reality (AR) is what we do best. The idea behind AR is to enable the placing of virtual objects into the real world. This is all viewed through the camera on your phone or tablet. That means no bulky headsets and absolutely no terrible stretched images on a photo of your house. Our AR lets you place the conservatory you designed on your house and explore it from any angle. Draw up a chair and look out through virtual windows at your future view. Head to the corner of your garden and see how the home improvement suits your home.
Costs are up
It has been great seeing the surge in demand and full order books of the companies we work with due to the pandemic. The flip side of this unfortunately being rocketing material costs and growing turnaround times from fabricators doing their best to cope. A huge part of our drive to create Augmented Reality products like ARC Design is to enable installers to grow their margins, not have them constantly eaten away by rising costs. To this end, ARC Design works perfectly for restarting the conversation with waiting clients. Send them a link to a model of their planned build, then offer one you think might work better. Let them physically explore the space in the garden driving their desire for the work, and giving you the opportunity to explain supply costs. For new clients, ARC Design enables them to explore your offerings at their leisure, and you can be on hand to guide them through their own design process. This builds the relationship with your client, letting you sell on your own excellence rather than cost.
First steps
Putting the only customer facing conservatory design software into your website is easy. It's so easy we can even offer trial integrations that sit within your website so you can get a proper feel for the product. Simply Get in touch with us and we can send you step by step instructions and let your hard-earned web traffic get invested in you and in their new home improvement. We send their details straight to your inbox, so you won't miss a good opportunity for a sale. We are more than happy to sit on calls for those less experienced with their websites, and are available for any other help anytime.
Have a go
We host a demo of ARC Design here on our website. We would be delighted if you had a try, and you can reach out to us anytime with your thoughts on the tool. Need it tweaking to work with your company? We are more than happy to work with companies to edit the designer however is needed. We have built it all in house and can make rapid adjustments.
With best wishes,
Andy, Zack and Kris