Tech startup Augmented Reality Creations (ARC) have been named as finalists in the Tech South West Awards, in recognition of ARC Design, a ground-breaking innovation that's been a game changer for the conservatory market.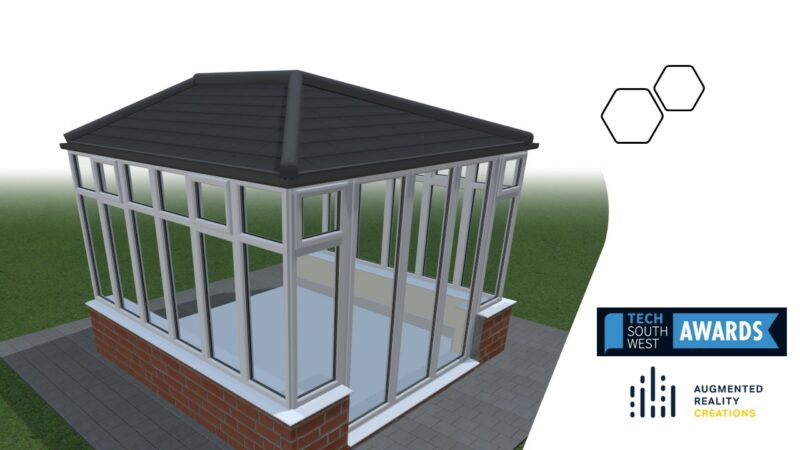 What are the Tech South West Awards?
The Tech South West Awards celebrate and showcase the best of the sector across the entire South West region, with ARC being shortlisted in the 'Best Startup Award' category.
What is ARC Design?
Augmented Reality Conservatory Design – or ARC Design – is a unique visualisation tool that sits within an installer's website, helping homeowners design and fully customise their own conservatory within minutes, before submitting the design to the installer to request a quote.
With the click of a button, the homeowner can then view their design in 3D augmented reality, allowing them to view the conservatory in situ on their house, helping them make their final decision.
A humbling achievement
ARC COO and Co-founder Andy Clear comments: "It's an honour to have been named a finalist in the Tech South West Awards, and to be recognised for ARC Design is an incredibly humbling achievement.
"Augmented reality has really taken off within the glazing industry, and with ARC Design, we've created something that's already seen a huge difference to conservatory installers across the country.
"We love being based in the South West and it is a privilege to work with incredible local companies to win them more sales.
"We're delighted to have the judges' recognition, and I'd like to take this opportunity to wish our fellow finalists the very best of luck."
Winners of the Tech South West Awards will be announced at a ceremony on Thursday 10th November at Aerospace Bristol.